Overview
Kiboga District
The district was formed in 1991. It is predominantly a rural district. The district is traversed by a major highway linking Kampala with Hoima, the base of Uganda's petrochemical industry.

The lies in the Central region of Uganda, sharing borders with the Districts of Nakaseke District to the northeast and east, Mityana District to the south, Mubende District to the southeast and Kyankwanzi District to the northwest.
The district is sub-divided into the following administrative units; Town Councils Kiboga and Bukomero, sub counties of Kibiga, Lwamata, Bukomero, Muwanga, Kapeke and Dwaniro
 The district headquarters are approximately 120 kilometres (75 mi), by road, northwest of Kampala, Uganda's capital and largest city.The coordinates of the district are:01 00N, 31 46E (Latitude:1.0000; Longitude:31.7667).
Our Vision
"A Transformed Population of Kiboga District to enjoy improved quality of life by the year 2040"
Our Mission
"To deliver effective services through strategic Planning, resource molestation so as to attain sustainable economic growth and development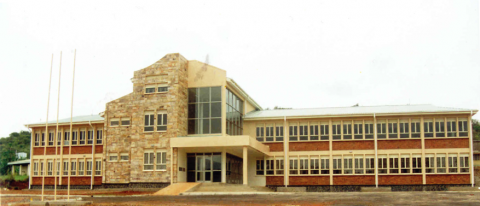 Economic Activities
By and large, agriculture (farming and animal keeping) is the main source of income to the district, with more than 78% of the population directly or indirectly engaged in the sector. Other sources of income to a less extent include services sector, quarrying, mining, timber resources among others.
The Communities
Kiboga District Local Government is cosmopolitan in nature, and welcoming. It comprises a number of ethnicities such as; Baganda, Banyarwanda, including migrants communities.
Kiboga District political Leadership:
Politically, Kiboga District has had six district chairpersons since its inception in 1991 up to May 2021.They include; Ssemaganda Fred, Ssemate Joseph, Ssetimba, Katumba Edward Byaruhanga, Kizito Siragi Nkugwa and Yiga Israel.
Showcasing the Administration/ Leadership Achievements of Yiga Israel 2011—2021:
Scoring the performance of a political leadership is based on the quality and quantity of services delivered to the entire community through the mandated District Departments/ Sectors which technically implement Government Programs based on policies and decisions of the District Council.
The out-going District Council 2011—2021, through the mandated District Departments, has made a number of social, economic, and political contributions which no doubt, have made greater transformations in the lives of Kiboga Community. Numerous reports produced either bi annually or yearly, have made attempts to highlight achievements reached and challenges faced in a decade of time.
This time though, the performance however has been limited to the last three financial years as mentioned from the on-set.
Objectives of the report:
·         To assess the performance of the district in terms of service delivery.
·         To examine the quality and accessibility of services provided in communities.
·         To assess value for money visa-avis the services and projects implemented.
·         To evaluate performances of both policy makers as well as technical officers before the public.
·         To study areas that call for more concerted efforts on; strategic planning, budgeting, personnel, and monitoring.
·         To strengthen all efforts aimed at causing transparency and good governance.